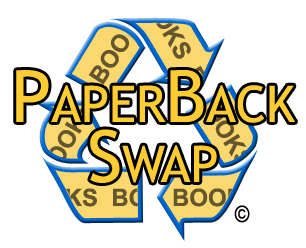 When I was home for Christmas my sister raved about this great new websiste she found called
PaperBackSwap.com
.
What you do is you post a listing of books you have lying around your house that you don't need or want anymore. When someone says they want your book, you mail it to them (yes,
you
pay the $1.50 or so to send it to them via media mail). But once you send a book, you get a "credit" good for any book you want. So now it is your turn to request a book you want and get the owner to mail it to you at their expense.
So essentially for the cost of postage, you get brand new books in exchange for books you might as well have thrown away anyway since you weren't reading them anymore. How freaking cool is that?!?!? It's not just limited to paperbacks, either. You can do hardcover books, audio books,
knitting books
or even
Cookbooks
. Free knitting and cookbooks in exchange for old paperbacks I have lying around? Yes please!
Oh! The other cool thing I wanted to mention is that once you list 9 of your books, you automatially get 3 credits. This is pretty sweet because it means you don't need to wait around for people to choose your books (although the first book I listed was requested within 12 hours) so that you can get credits.
I'm really jazzed about this website, so wanted to let other people know about it. If you want to sign up, too please
click here to link to the site
. I figure that if if you're reading my blog you might be at least somewhat interested in creative things like knitting and cooking....so you might list some sweet knitting and or/cookbooks that I might want (See. We all win). Also, when they ask you who referred you, please use my user name which is "carissamarie" because I think I may get a free book credit out of the deal (though I'm not sure). Enjoy!!